Daydawn / Bailey Tender
Custom centre console tender for well known fishing family
This custom centre console boat was designed and built to fulfill Daydawn Fisheries' need for a multi-purpose utility vessel.
Based in Geraldton, Daydawn Fisheries is a third generation family fishing company. It, and the controlling Bailey family, are well known in the Western Australian maritime sector, particularly as in 2016 it took delivery of the 24.95 metre lobster fishing boat, Daydawn.
Designed by Southerly Designs, at the time Daydawn was the largest lobster boat ever built in Australia taking contributions from Dongara Marine and other builders to complete the build. This serves to demonstrate the depth of knowledge and experience the Bailey family has in vessel operations.
Before completion of Daydawn, the Baileys selected Dongara Marine to build this custom centre console to act as a tender vessel. It was subsequently launched in September 2015.
With a maximum speed of 35 knots this Southerly Designs vessel has since proven that it is fully equipped to handle conditions along the Western Australian coastline including offshore Geraldton and in the Abrolhos Islands.
"Dongara Marine is delighted to have had the Bailey family and Daydawn Fisheries as long term clients, including for this custom centre console"
Rohan Warr – Managing Director - Dongara Marine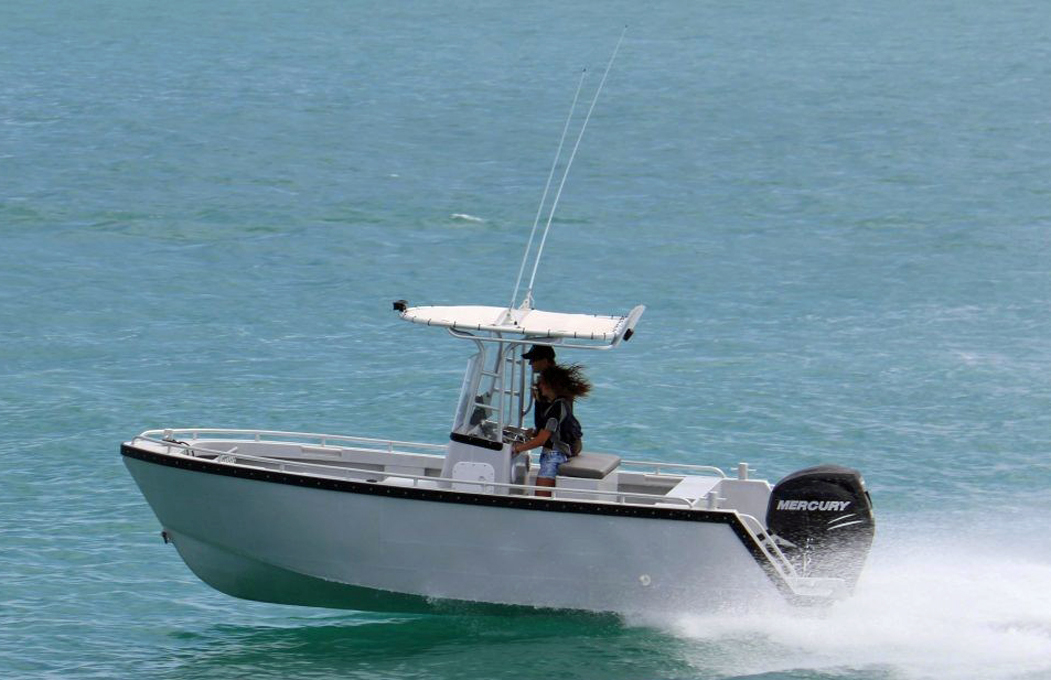 Specifications
Overview
Principal Particulars
Propulsion & Performance
Other Details
Client
Daydawn Fisheries / Bailey family
Vessel Type
Utility / work boat
Designer
Southerly Designs
Construction materials
Aluminium hull and superstructure, composite bimini
Length overall
6.20 metres
Capacity
Additional passengers
Main engines
1 x Mercury Verado 150
Main engine rating
1 x 110kW