About Us
Full service capability born of, and for, those who go to sea.
WHAT
WE DO
Since 1975, Dongara Marine has consistently demonstrated the technical, commercial, project management, customer service, and financial performance that underpins our long standing success in boat building, maintenance (refit, repair, modification) and other marine services and advice.
This includes working on vessels constructed from aluminium, fibreglass / composites, and timber and used for commercial, government, and recreational pursuits.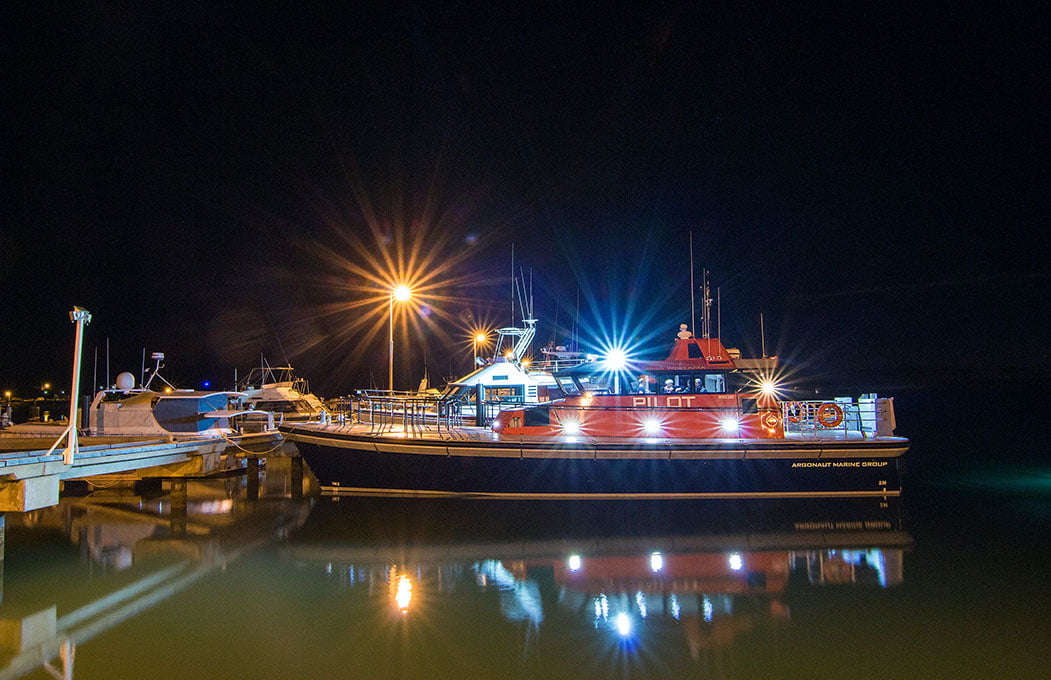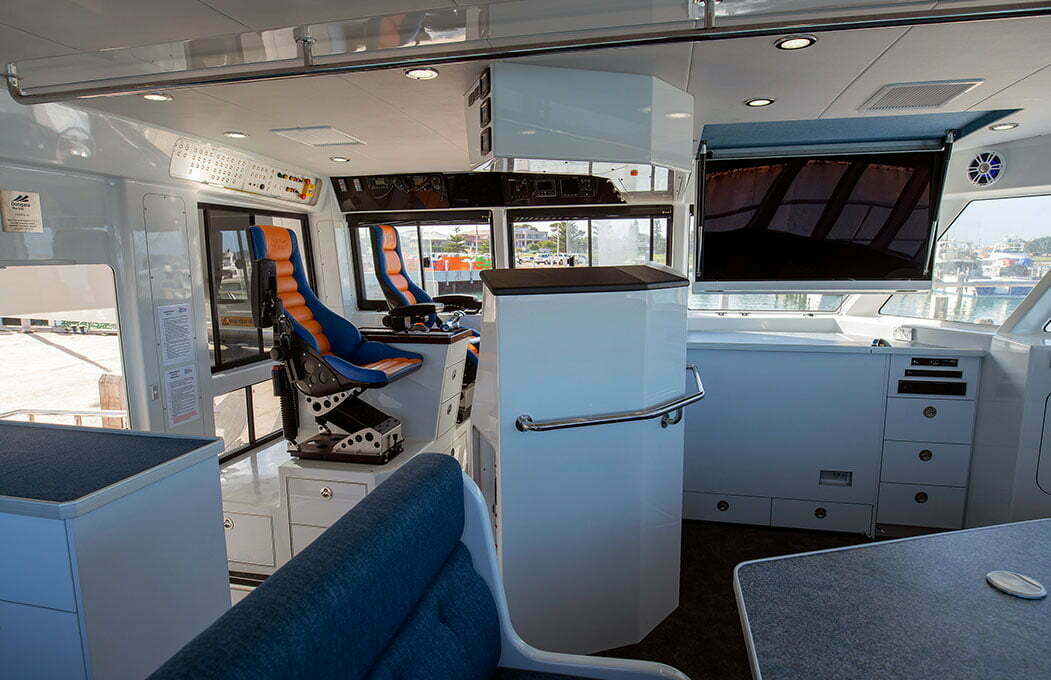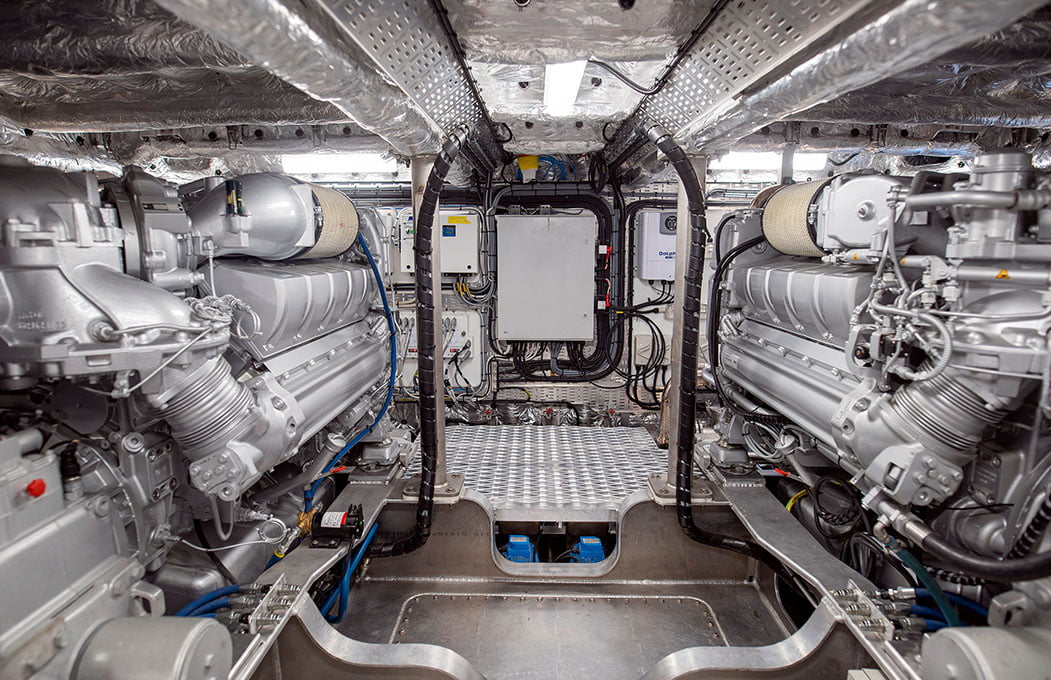 OUR
CAPABILITIES
We have in-house capabilities that include virtually all trades and skills relevant to our activities. This includes:
Structural fabrication in aluminium, composites / fibreglass, and other materials;
Engineering (mechanical, hydraulic, liquid systems);
Interior fitout;
Electrical and electronics installation;
Marine glazing (windows);
Blasting, painting and antifouling;
System commissioning and testing; and
Sea trials and delivery.
We have specific expertise in high tech composites, manufacturing wheelhouses and other structures for both our own and other boatbuilder's projects.
We also have a chandlery outlet that supplies vessel equipment to boat owners in the Port Denison / Geraldton region.
Read or download the Dongara Marine Capability Statement
OUR HISTORY
Dongara Marine Director John Fitzhardinge began designing, building, and operating commercial fishing boats in Port Denison in the 1960s, before founding Dongara Marine with his wife Beth in 1975.
The main business was to provide vessel support (refit, repair, maintenance) and a chandlery store for the local fishing fleet but over the years John designed and built several more boats through Dongara Marine.
In 1985 the Fitzhardinges took a share in the newly formed Geraldton Boat Builders (GBB) and most, though not all, vessel construction activity was transferred to that business. GBB operated with great success right through to early 2001 when its activities were divided into two separate shipbuilding businesses: Western Boatbuilders and Strategic Marine, of which John was a founding Director.
While less active in boatbuilding during these years, Dongara Marine continued to provide chandlery and vessel support services. This included repairs, extensions, and significant modifications to vessels built from aluminium, fibreglass, and timber. As a result, Dongara Marine built up extensive experience in all structural systems, internal fitout, complete vessel repainting and antifouling application, marine glazing, and general repairs.
In 1995, reflecting our ongoing success, the Dongara Marine facility was enlarged to include a larger chandlery shop, vessel construction / refit hall, and offices for ourselves and the Southerly Designs naval architecture business.
Our diversified business model enabled us to weather the significant contraction in domestic demand for new vessels that characterised the first 15 years of the 2000s. Since that time Dongara Marine's capabilities have been increasingly sought out for new vessel construction projects, not only for fishing boats but also for pilot launches, work boats, and passenger vessels.
This increased activity in vessel construction has been facilitated by expansion of our in-house capabilities. This has included:
Recruitment of additional personnel including broadening the skillset of the workforce;
Development of new capabilities in the manufacture of structures from high-tech engineered composite materials; and
Expansion of physical facilities and plant to increase overall capacity and efficiency.
During this time current Managing Director, Rohan Warr, and his wife became partners in the business with the Fitzhardinges.
With highly experienced management, bigger facilities, and a larger, more diverse workforce Dongara Marine now has in-house capabilities to undertake virtually every aspect of new vessel construction, repair/modification, and vessel support for both commercial and government clients.
This is evidenced through the significant projects it has undertaken in recent years, and for which it is currently contracted.
ENQUIRE
WANT TO KNOW MORE OR HAVE AN UPCOMING PROJECT YOU WOULD LIKE US TO QUOTE ON? PLEASE CONTACT US.