How we work
We work for and with you to maximise long term value through quality, reliability, and functionality.
OUR
PHILOSOPHY
Our core philosophy is to provide our customers with the best possible long-term value by understanding their needs and priorities, and developing solutions that will reliably and optimally meet or exceed these expectations across the vessel's lifecycle.
The motivation for our 'customer first' philosophy, which we instil across our workforce and operations, is simple: what is best for our customers is ultimately best for us, as past and future clients judge and remember us not based on the boat's price but the outstanding and reliable performance the vessel provides across many years of operation.
The success of this philosophy, for both ourselves and our clients, is verified by the decades of business success our company and our clients have achieved, and the references and repeat business our customers provide us.
So, despite operating in highly competitive markets where competitors and some clients often regard price as a key buyer consideration, our approach focuses on enhancing customer value through better outcomes not lowest initial cost. We therefore adopt an 'old fashioned' approach of providing high quality products and workmanship that continue to benefit our customers for many years.
In our business the adage that "Quality is remembered long after the price is forgotten" certainly holds true.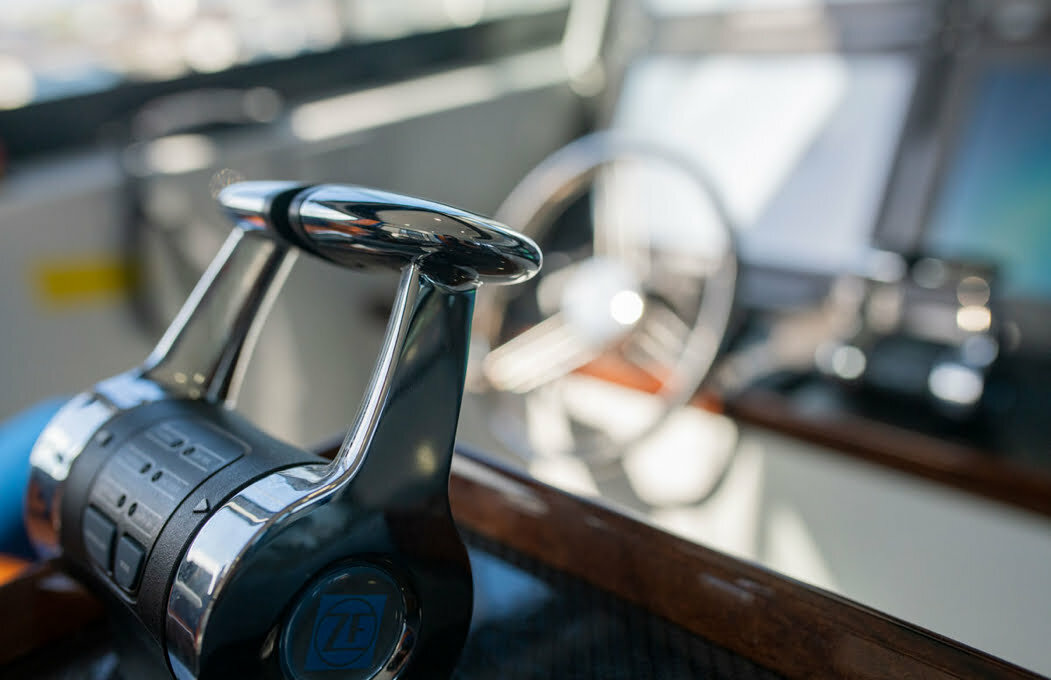 OUR APPROACH
Robust design and equipment selection; extensive collaboration with our clients, design partners, and suppliers; and the application of proven construction and project management processes ensure each project we undertake continues our track record of meeting or exceeding client requirements.
We put our long-term customer value philosophy into practice through a methodology that makes design, materials, equipment, and manufacturing decisions across the project lifecycle (planning, through execution, to operational support) that:
Benefit from our own vessel operations and maintenance experience to help ensure practicality and reliability for the end user;
Respond to our customer's inputs – including preferences, experiences, and opinions – gained through regular, open client contact; and
Develop through, and recognise, opportunities for product improvement that we proactively identify and implement even when not contractually required.
The combination of our in-house skill set, which covers virtually all aspects of vessel construction; proven ISO 9001 certified processes; an established, verified Australian supply chain; an organisation-wide commitment to quality; and experienced management with close oversight of all activities, enables us to consistently realise our philosophical goals in successful new, modified, or refurbished vessels
This includes the many benefits of our ability to directly liaise, daily, with Southerly Designs, experienced vessel designers who are co-located at our premises. This helps to ensure the best possible alignment of engineering and manufacturing solutions.
OUR POLICIES
Achieving outstanding quality while protecting the health and safety of people and the environment are central to our approach.
Health and Safety
Our first priority in everything we do is ensuring the safety and well-being of our people and others who may be affected by our work. We apply this philosophy equally to the safety and wellbeing of our customers, other members of the public, and our employees
Quality
With respect to ensuring quality outcomes, we always aim to surpass customer expectations in the performance of our vessels, construction expertise, maintenance reliability and expertise, together with cost effectiveness.
To facilitate this we use a management system that is certified to the ISO 9001:2015 standard by DNV-GL.
Environment
We care for, and protect, the environment in which we operate and are fully committed to improving environmental performance. We encourage our business partners, customers, and members of the wider community to join us in this effort. Environmental impacts are significant consideration in all our vessels.
OUR FACILITIES
Our two inherently flexible production facilities ensure we have the capacity to meet the needs of multiple clients simultaneously. By dedicating specific areas to different work types we also enhance both the efficiency and quality of our production, thereby delivering better results to customers.
---
Our first facility encompasses:
A production area suitable for both new vessel construction and refit/repair work. This is where we typically manufacture our infused composite wheelhouses;
A fully equipped cabinet and joinery workshop where we produce high quality interior fitouts;
Our ships chandlery store; and
An Administration and Management Office complex located on the upper floor.
Our vessel design partner, Southerly Designs, is also situated within this office complex, enabling and promoting the very close and productive working relationship that exists between the two companies.
---
Our second facility encompasses:
Located some 100 metres away, our second facility is dedicated to aluminium and other metal fabrication.
A production area suitable for both new vessel construction and refit/repair work for vessels up to 30 metres long;
A dedicated blasting and painting facility;
A machine shop for engineering purposes.
---
Providing approximately 600 square metres of workspace each, our facilities are optimally sized for the types of vessels we work on. This means we deliver better value for our customers by avoiding the higher overhead recovery costs of very large shipyards, while avoiding the schedule and technical risks inherent using undersized facilities.
We have our own purpose-designed and built 'jinker' to transfer vessels between the Dongara Marine facilities and the launch ramp, which is located at the Port Denison Small Boat Harbour.
In addition to being able to work in our own facilities, we also have a mobile service unit. This enables us to deploy our skilled staff and appropriate materials and equipment to wherever a vessel may need work undertaken, be that out-of-the-water in a common use or owner's premises or alongside.
ENQUIRE
WANT TO KNOW MORE OR HAVE AN UPCOMING PROJECT YOU WOULD LIKE US TO QUOTE ON? PLEASE CONTACT US.